"That's great news to end the day on", said Elaine Marsh.
Well, it was good news to end the week on and to start next week on. It is two new projects for Whitby district that are quite capable of being replicated elsewhere in the region or indeed elsewhere (particularly in Norton/Stockton where Graham now occasionally sleeps!
They were submitted to a funding programme called CMHT Micro Grants. CMHT = Community Mental Health Transformation and it is a new programme that operated is in all regions. The essence really is to involve the voluntary sector and volunteers to apply their skills and human resources (yes we do have them!) to issues of people's mental health.
It fits Men's Sheds (for women too!) perfectly because that is one of our main focuses – look on the reverse of our postcards. There are other volunteer run initiatives that have MH as beneficial outcomes, Elaine's Whitby Beach Sweep is one.
Doing Therapy builds on Whitby Doing Place that operates alongside Whitby Town Shed and which also involves the Krampus Krew. A low level collaboration between various parties that we want to build on. We have already been making early moves on this in very practical ways. Thew Shed is about to redecorate the toilets. We have also moved to develop The Library of Things which will be viewable publicly on our and other websites as appropriate. The work is well advanced and will probably be available in September. It will list what we have with photographs and descriptions and labels but with information on where we can put our hands on it.
We will be acquiring more "assets" for people to use and in the future even borrow. It's all about combatting isolation and loneliness the two common mind benders. It's not mental illness but about mental health and general wellbeing.
Buddy Light is a framework for volunteers to support people that may be pointed towards them by formal services. Clearly there must be oversight of the work. This is to be developed with advice from SWR MIND but also other services on the ground. The Sheds already work with some of them. Buddies are very much part of the unstated infrastructure in Sheds. Newcomers are initially supported by what are essentially Shed Buddies but we don't call them that.
We would welcome expertise from organisations and individuals in developing both these initiatives. It is very rewarding and maybe it will be a helpful creative distraction for some who do not want to hammer nails into wood!
We are not an island community.
What we hope to do in Whitby/North Yorkshire is already known in part by by relevant parties in Stockton and also the UK Men's Shed Association. Ideas should have legs!
We gain from others too and in Norton we have also had good news this week. Some funding from a trust for our leaking roof and a "Staithes Style" greenhouse! But the same benefactor has also made a suggestion that two Sheds in the area plus also in Hartlepool might jointly work on looking into how they might together help men's health in particular. There are some innovative ideas around that are being shared and cross fed with other projects.
It's called teamwork without control. It is innovation at work in projects but also in working together.
There is massive change in big organisations like Councils and bodies such as NHS. The voluntary sector (well, people who are volunteers) can be very light on their feet when adjusting to circumstances.
Graham has been reading a book (twice in fact) about "The Church of Tomorrow". On his second read through he noticed tonight a sentence looking ahead (well, now in fact) "We acknowledge our lack of competence and choose to be amateur in the new rather than an expert in the old."
That's it. We are all amateurs (individuals and organisations) in the fast changing world we are in. The recognition of the value of volunteers – the unpaid – in strategic ways is welcomed. We really are all in the same boat! The Regulars and Dads' Army!
Want to know more about the background to the Transformation initiative?
https://www.england.nhs.uk/mental-health/adults/cmhs/
The Doing Therapy project will be a project integrated into the Whitby Town Shed and the evolving Whitby Doing Place
This adds a bit of challenge to defining the borders of projects. They cannot literally be separated unless they are done on different days and that would defeat the beneficial objectives of what we are trying to do (well actually have been doing) and threaten the sustainability of "staffing".
Someone from Whitby said to me about the way things evolve at the grass roots is that it must be "organic" not "organisational". Now, let's face up to the fact that volunteer work which has untidy edges is not the way that organisations who manage find easy to fit tidily into boxes. But it can and does work if there is integrity and a focus on trust building based on evidence.
This has to operate in different directions. Every one of our Sheds (including Norton) has a landlord. Relationships need to build. We are particularly pleased that Whitby Scouts have quickly said yes to us doing some redecoration and refurbishment of the toilets.
We would never have guessed how keen some Shedders like Karen McCarthy are to get their heads down toilets. But Shedders are DIYers at heart and love to recycle things. As you might imagine Graham favours soft close toilet seats. He's a softie. He replaced 3 toilet seats at his house a year ago but kept the toilet seats removed (on to of a wardrobe!).
These are destined for the toilets in Whitby hoping they will fit. Doing this is part of the Doing Place of course. We help ourselves, the Scouts, people who attend the premises and build some community around it. How convenience is that?
Scouts are paying for materials (like paint for floors and walls), we provide the labour and anyone else joins in. How can Krampus Krew help – big dragon heads in the Ladies? Perish the thought.
A Serious word to all Whitby district Shedders
Our Sheds all function as very flat structures. They are Sheds that belong to the people who come. But let's not pretend that there are not some Shedders who have to worry a bit more than others about the Shed as an entity.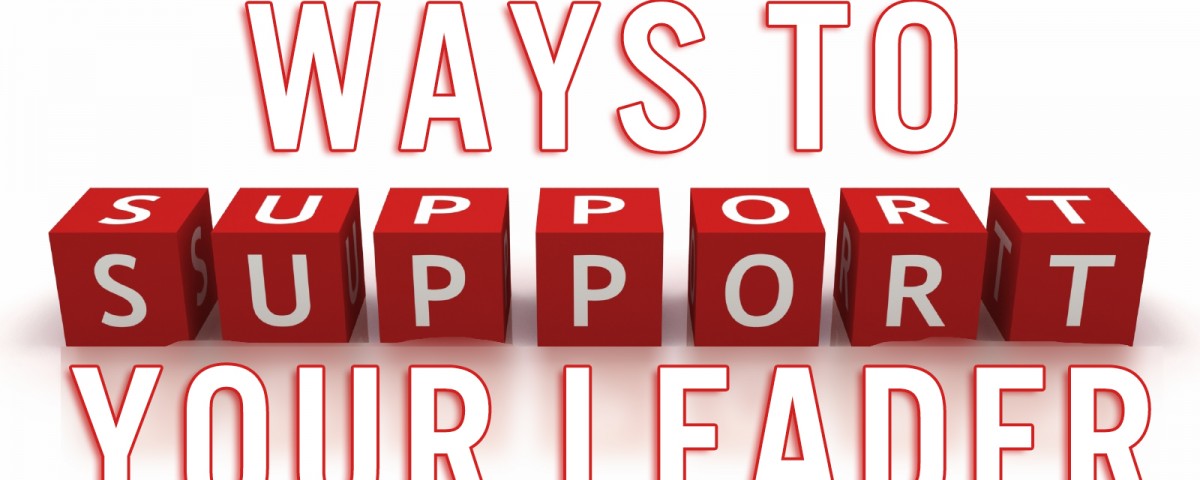 Just to say that many Shedders carry a bit of a load in their lives but the "leadership" finds itself extra pressured when their and family circumstances are causing worry and inevitably (and rightly) demand their time.
In the Sheds (including Norton) there are leading Shedders who sometimes need space and a reduction in demands on them.
Don't buy them cakes or lavish praise on them, just be sensitive and understanding.
Toolbox Talk over.
Whitby Town Shed gets going on the toilets among other things
We failed to photograph the progress on the walls but it involved prep really. Rob awaited the delivery of timber from Jewson. Scout Treasurer Steve came to check on us and have a good chat with Krampus too. Katy painted the town Barbie Pink.
Doing is good therapy.
Aiden rang Ofcom, the UK's communications regulator. The broadband quality and speed is extremely poor and the supplier in our view has been slow to resolve it while the Shed continues to pay. OfCom gave straightforward advice on how to proceed and how ultimately to to refer it to Ofcom. We have a complaint case number now.
To cap it "Care Home" Colin called on WhatsApp and met everyone there including some new people. 11am on the dot.
Not bad at all.
At Staithes the grass grows tall in the paddock
However, Brian sent photos of the greenhouse. He's a keen photographer and an extremely keen Tea Lady.
Micro or Garage Sheds
The idea of having a "mates" Shed might be attractive to some living in a rural area or a new estate (of which there are many).
It can be done with similar considerations to those of fully fledged Sheds but with easier access to use of a building. Below Scotty Dave's first draft take for a Micro Shed in his garden (he has no garage). A network of Tesco Locals between Tesco Xtras!!
"Following our conversations over the past couple of days regarding "Garage Sheds", for someone to start up from absolutely nothing, the following would be needed in my opinion:
A building/shed – I have attached basic plans for a 4.8m x 2.4m shed including the timber required. Each tab on the sheet covers a different side on it. Approx. cost £550

A Constitution to be recognised as a small charity for people's benefit– The Small Charity model from the Charity Commission would be suitable.

A bank/building society account

Insurance cover for the group £250

Tools/equipment to get started (purchase or donated)
The Micro Shed would I believe need to be supported in its infancy by a UKMSA member Shed such as our own.
Start up funding could come from the group itself but hopefully also through suggest local authority/trusts Speculating, maybe a grant of £750, half of the overall cost of set up. Provided on evidence of a constitution and bank account (both free) and an insurance quotation to be taken out when work commences.
I think UKMSA can provide a suite of documentation for H&S and safeguarding for adoption and adaptation to suit the particular situation and equipment anticipated.
A strong recommendation might be to draw up an internal layout. Assistance from a local UKMSA Shed if needed.
I feel it would be advantageous for there to be a connection between UKMSA Shed and the Micro Shed.
I'd welcome Shedder comment and to hear from anyone who might think this is appropriate to their situation.
I am looking very seriously at it with a view to progressing this with a mate but also a couple of people not yet known but local to me.
Dave"
Be a Friend to Others – MIND's online course on how to be a friend in a supportive way
This may well be a part of the training used in the Buddy Light project in the autumn. But it is useful now to anyone in a context of helping others or indeed in the family. It can get you thinking.
http://www.conversationsinthecommunity.org.uk/
SHEDFEST Programme for your information and your interest maybe!
Click to access ShedFest-Booklet-2023-Final.pdf
There are some serious health and care topics in the workshop programme. We won't make it for the keynote speech by the Blind Woodturner sadly but we are coming from the North! We'll be there for the free tea and biscuits though.
Norton Shedder Paul joined Graham for what turned out to be a 10 hour travel trip to Worcester. Not Smiley Face!
However it was such a worthwhile trip for the renewal of some "phone only" relationships and to meet new movers and shakers in the voluntary and business sectors. Perhaps the word "deliverers" should be added. There's a lot of yesterday that will find its way into Whitby district and Norton actions on the near future.
Shedder Paul will be putting his take on what he experienced at ShedFest (he's a relatively new Shedder) but also 8am – 9.30pm with Graham!
His account will appear here, filling the gap.
Graham's take was a very vigorous volunteer sector working with a number of Men's Health charities and businesses that are interested to help as and how they can. Here are a few photos.
Alongside is the agenda for the day. We arrived at 11.45am so missed the morning sessions, sadly, but were straight into meeting people. Old friend Patrick Abrahams of Frome Shed and other things was an early meet. He was talking to one of 7 new UKMSA Trustees from Northern Ireland. A very interesting conversation with him not about Sheds but about community.
Note the number of health related presentations reflected in 6 or 7 tables in the exhibition space.
One conversation was with Tackle, the Prostate Cancer charity complementing Prostate Cancer UK.
Rob in Whitby Town Shed has interest in this area. Conversation was with a retired doctor who had been through it himself.
On the business side we came across Ronseal, Screw Tite and Onduline, the roofing people. Important to Norton potentially (the leaking roof) but also polycarbonate benefactors to Staithes Shed for the the greenhouse.
Plus we met for a good chat the Blind Woodturner, his wife and guide dog. We had missed his Keynote Speech at 10.15am, of course but he filled us in that the talk addressed a different, earlier aspect of his life, pre-blindness. It related to a period of effectively depression. Chris Fisher is a remarkable man for his woodturning demonstrations but more remarkable for being a man who is an overcomer and an encourager to others to to be overcomers.
Graham was forgiven for his comment that the photo was "The Blind Woodturner, Barbie and Rin Tin Tin"! A couple with a great sense of humour and maybe the guide dog too. All working as a team:-)
Neither Paul or Graham are fans of "business" AGM's and rubber stamps but it was a very inspiring session and one that demonstrated we in the North East are heading in the right direction. Strong emphasis on helping people.
Whitby Doing Place aims to host a few children on a Wednesday morning during holidays (with a parent).
This is not an open Holiday Club but something to help particular families we are advised of.
It is a soft run for the idea this summer for a limited number of youngsters (testing the market) but looking to be a regular feature each term break.
It will we hope be quality experience of doing in small groups of 1, 2, 3 or more. This is the way the Sheds work of course.
Quality in terms of kids and parents benefitting principally from being together. That can be a rare experience for any family. It will be as free as possible of media devices that easily isolate rather than bring together 😉
This idea is as a result of two girls who joined in the Easter Zoom activities of 3 years ago – including baking, needlework, woodwork. Small groups of 4 or 5. They asked mum if anything like this could happen again. That has become this make-it-up-as-we-go very recent idea.
It's the way our Sheds normally do things . . . . .
ALL THE ABOVE leads to the below
A lot, lot, lot is going on in Norton/Stockton as well as Whitby. You know that. Many similarities. Many opportunities being thrown up in both places and in truth everywhere.
We have to first lift our eyes to see them and then just start to do new things with new approaches that have to be custom made for localities. Universal approaches but local implementations.
So below is a piece written with Norton as the illustration BUT easily translated to Whitby district, of course.
https://normens.org.uk/?p=2156
Wait on because this has been sent to a Brazilian on the Amazon. The river!!!!
He did what is written here with school and university students as they studied. Sometimes in jungle situations with riverboat academies.
More worryingly we are that close in relationship he thinks of Graham as his father!
He promoted the Maker Movement. All the tools we need to build our communities are in our communities. It is creating environments where ideas and initiatives are allowed to be planted and some to succeed whilst others slipped away. But all valuable experience that can be reused.
At Springs Camp Keswick, Lake District
Putting spring, Lakes, camp in one sentence is in one word RAIN.
Up at before 7am to shower and there's an ambulance close by. Informed by one of the camp organisers that it is there for a lady with MS who is there on her own. A regular apparently until we all stopped attending because of COVID.
It is reported she bought/brought a deep pump up mattress which may be too large to use in her tent. To walk around.
I'm sure your thoughts have followed those of mine in asking whether it was wise to come at all.
Your thoughts as Shedders may have gone to similarities with some examples of Shedders in all our Sheds.
Common sense and even H&S say that it might be unsafe and best to suggest that they do not attend. We see many examples however of what coming means to people and the way it is family to people.
People need hope and contact with people. Our Big Col in a Whitby are home is almost the perfect example in our orbit of someone who moves heaven and earth to adapt and that is met by others (not just Whitby Town Shed) who reach out towards Colin.
There's a lot of compassion about and that is intended to be the purpose of Sheds expressed in their charitable objects which allows them to say they are charities and eligible to receive "public funds".
I can well imagine that this lady's practical and spiritual needs will be tackled by Shedder-like resolve to do what they can.
Written on mobile phone with not much dexterity and struggling with fingers much bigger than spots they are meant to hit.
Graham's Story
Here is an account of Graham as you probably don't know him. He was a bit driven to write an account of some of the big influences in his 77.5 years of life. Some influences he has inflicted on you possibly. Hopefully for the good!
Graham's Story

Funding Applications
Norton Shed has submitted two applications to Lottery's Reducing Inequalities Support Fund. One is for the Shed's Disabilities Inclusion strategy and the other replicates in Stockton the work of Whitby Town Shed's Doing Place which has itself been successful in a bid to new NHS Transformation Micro Grants.
A second application from Whitby Town Shed (but an opportunity for us all and others) that has been approved in principle but needs some important connections into NHS to be discussed. It is called Buddy Light and aims amongst other things to support the work that Social Prescribers are doing.
Library of Things Database is there to be filled!
It is part of Whitby Doing Place and is a window for people to see on their phones and tablets what is available to try. As important is that it will include where things are (or should be!) stored. In due course there will be a "borrowing" capability for the house bound. Here's an example:-