Yes, sadly in one sense but not in another, Whitby District Sheds will close after Wednesday for at least a month. Due to new regulations.
The National Trust calls the winter close downs of properties "putting them to bed".
We will be doing the equivalent for the next 3 days at each of our Sheds. One more chance to pull together!!
However Talking Sheds is to be launched . . . .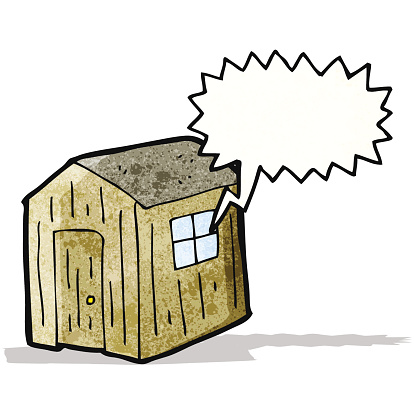 . . . . for Shedders but also others who may be feeling the ongoing isolation pains of Covid-19. Men or Women in fact. Bringing at least the conversation, banter and mutual support of the Shed experience to the kitchen table!! Our own kitchen tables (or equivalent) where a mug of tea or coffee is on tap.
Talking Sheds at the kitchen table
Starting this coming weekend on various days in the afternoon (3pm – 4pm) or the evening (6pm – 7pm).
First gathering this coming Saturday.
In part this arises from some conversations of this week and a delightful email included in the next item.
It's purposes are several:
To help connect Whitby District Shedders during this lockdown
For Shedders to meet Shedders they do not know
To develop confidence with technology which will be (is already!) part of everyday life
To discover what we are up to whilst we are apart
As a possible way for prospective Shedders to be introduced during lockdown
And anything else you can think of
If you like the sound of Talking Sheds, simply email graham_storer@btinternet.com
This is not only for Shedders but for any who can benefit from a bit of sharing.
An email of appreciation
Stuart at BayThorpe sent an email advising the Shedders of the new closure due to Covid-19. He was not expecting to get an email from one of the Shedders, copied to all, which just about sums up Sheds,
"Thanks all. You are a great bunch of people and we look forward to things getting back to normal. I may send a few photos of what we have been up to, but mine seems to revolve round cleaning gutters still, as it is autumn. I must get a more creative hobby! Take care all and be nice to everybody!"
Receiving that reply to an announcement of Shed closure really touched Stuart.
The same day Graham read the following in the book on The Compassion Project (for which we now have funding announced today :-).
All this derives from a single, thoughtful act. WOW.
On the eve of the second national Covid-19 lockdown, here are some Shed photos of last minute activities
Garden Makeover continues without Charlie Dimmock