First, congratulations to Scarborough MATES for the excellent piece on them opening up to women on BBC Look North this week. Below is the descriptive piece from BBC News.
Scarborough mates: Men's mental health group welcomes women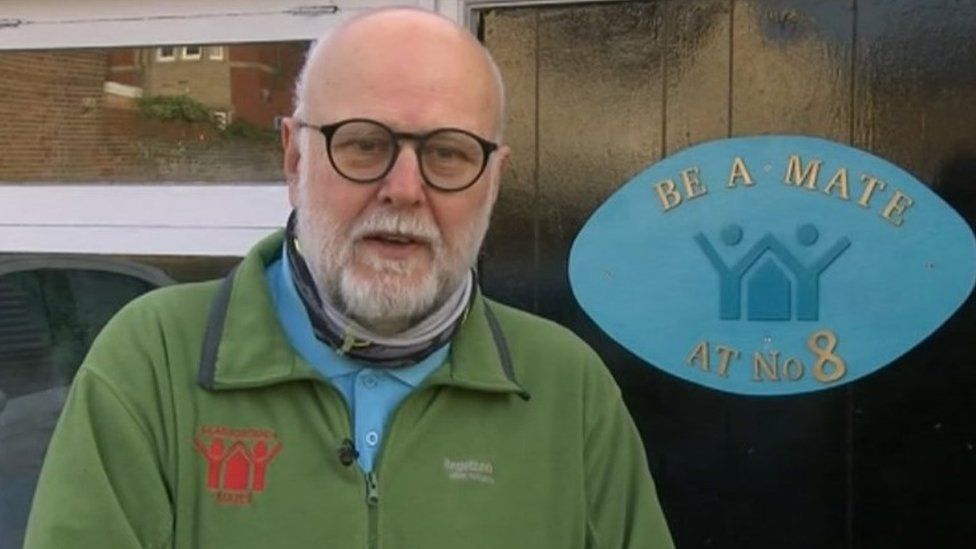 A mental health support group for men has opened its doors to women amid a rise in the number of people seeking help during the coronavirus pandemic.
Scarborough Mates brings people together for a chat while trying out activities such as woodturning or furniture restoration.
It had been solely for men, but organisers decided to ditch the all-male remit. Iain Hail from the group said membership was growing week-on-week.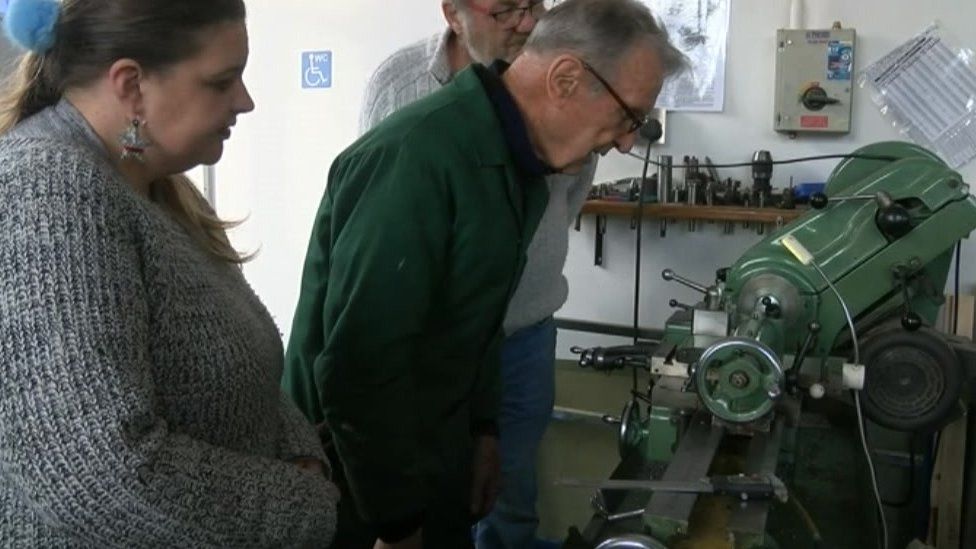 He said: "People were coming to us, or had been referred to us, because they had been really suffering, their wellbeing and their mental health. Everybody has experienced something that they have never experienced before, and we do it together.
"We are rehabilitating ourselves together".
Widow Annette Brayshaw is enjoying learning new skills at the group. She said: "You meet a lot of different people, there are a lot of different skills where you think: 'Oh, that's how that's done'.
"So it has been really useful to find out how to do things at home that you just can't find someone to do for you."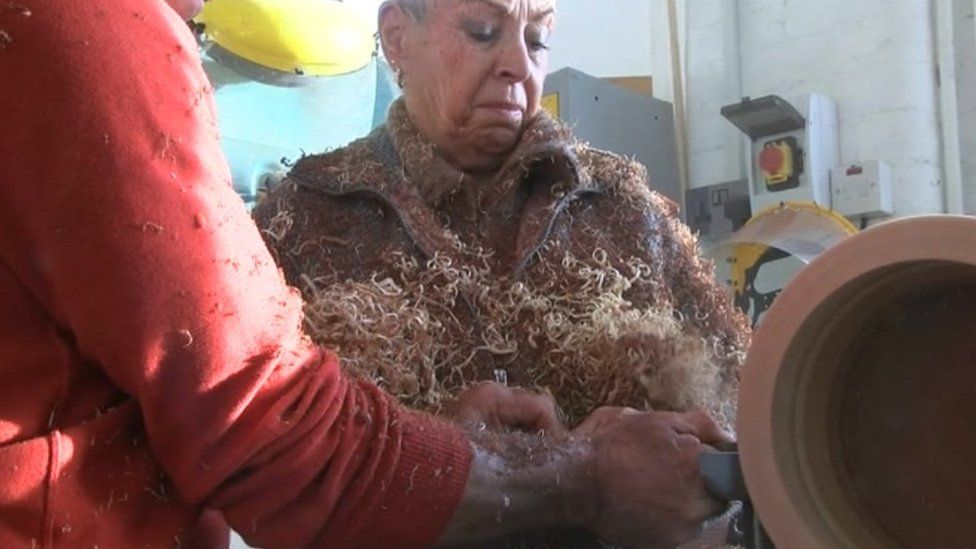 Heather Leak has recently joined Scarborough Mates and said it was "absolutely brilliant".
"I was quite isolated, I used to go out for a walk but when I got home I was so depressed again. There is just so much to do and so much to learn."
Meanwhile back at our Shed ranches . . .
Shed Stories – Rob – Two Years On
It is almost two years to the day that I walked through the blue door of the Whitby Town Shed and introduced myself as the newbie.
Quite an intimidating experience actually, to walk into a room where everybody else knows each other and this is still something that I keep in mind today when welcoming new members.
I had nothing to fear however, the atmosphere was very welcoming and friendly.
I had spoken with Graham on the phone the day before and we had discussed my electrical engineering background.
He came over to introduce himself and immediately pointed to a box of LED strip lights. "You can fit those if you like'" he said. He obviously considered that the direct approach was the best one for me.
I looked around and observed creativity, humour and conviviality.
Other Shedders introduced themselves; two were restoring furniture, one was woodturning and another, Norman, was making intricate automaton models. When I mentioned that I lived on West Cliff he said he was always around there and we should meet up the next day for a coffee!
To say the least…I was impressed.
So, how did all this begin?
For many years I had felt a strong connection with Whitby and had hoped eventually to live there.
I retired in June 2019 and Cilla and I moved to Whitby at the end of July. Two life changing events very close together…what could possibly go wrong?
We settled in, were made very welcome by our neighbours and started living the dream. Lots to do sorting the new place out, getting rid of stuff that we had accumulated and welcoming friends and family when they visited.
Then a strange thing happened. As winter approached there was less going on, colder weather and shorter days. My family and friends lived two hundred miles away, not two.
I would not say that I felt lonely or depressed but I was experiencing a mild state of anxiety, the sort of feeling that you have when you can't find your house keys. I realise now that this was a delayed shock reaction to retirement followed very swiftly by relocation.
I found out about the Whitby Shed and called Graham who invited me to visit the next day. I thought I would give it a go although my preconceived idea of 'Sheds' was about men making and mending things. I had not considered the vitally important social/community aspect.
Well, two years later I am still here and Shed therapy has certainly worked for me!
I have met some lovely people, engaged in some very interesting and rewarding activities…and had a lot of fun. Graham has now moved away and, although still very much involved with the Whitby District Sheds, he has left me with the steering wheel*** This said, our Shed operates very much on teamwork, trust and cooperation. We continue to make strong community connections and have many ideas and ventures planned for the coming year.
To sum up this Shed experience, I can only describe it as… life changing.
Rob Shildon
*** I did not provide him with any brakes though. GS